The Millau Viaduct
Creissels
The Millau Viaduct
Embed this item to access it offline
Between tradition and modernity, the Viaduct of Millau joins perfectly the landscape. It is in Aveyron what the Eiffel Tower is in Paris and curious people of the entire world come to contemplate the motorway work. Every year it is more than a million visitors which comes on the vision area.
---
Description
From the site of hang gliding of Brunas, go (West) to the vison area of the Viaduct. Follow an causeway on 500m (seen on the whole Viaduct, panels of interpretation). Continue on 500m up to the highly-rated point 715.
Leave the GR71D which makes a commitment to the right towards the ledges of Boundoulaou cirque. Continue quite straight ahead on the path through the plateau du Larzac. In the junction with the tarred road, turn to the right on 300m. At the first ceossing turn right on the road leading to Brouzes and Carbon. Continue to the right on 800m, cross the highway (A75) (Thanks to the Viaduct of Millau, the "Méridienne" (highway A75) is the shortest, the most economic and the most fluid way between Paris and the Mediterranean).
Make a junction with the GR which follow to the right the road parallel to A75 leading to Bel Air. Cross under the highway and join the farm (wonderful classified restoration).
By-pass the farm and make a commitment to the left on a path through box tree and junipers then reach a source (resurgence) feeding a drinking through.
Pursue on a narrow path at the foot of the cliffs then join a uncovered collar. Turn 90° to the right on a very steep dirt path (stiff slope on 400m). Reach the summit of the cliffs. Continue to the left on the plateau by following the ledges.
           2. Follow on the left the path borrowed on the                 way out to join the site of Brunas.
Departure

: Site of hang gliding of Brunas, Creissels

Arrival

: Site of hang gliding of Brunas, Creissels

Towns crossed

: Creissels
Access and parking
On the D992, in outskirts of the village of Creissels, set off to Brunas which goes on the Plateau du Larzac to join the flight area of Brunas.
---
Source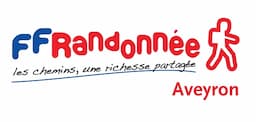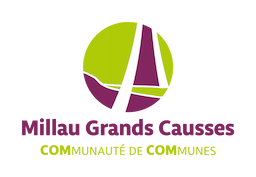 ---
Report a problem or an error
If you have found an error on this page or if you have noticed any problems during your hike, please report them to us here:
---